EZRA LEE
.
💥💥💥 NOMINATED for 'BEST COUNTRY ALBUM 2020'  with MUSIC VICTORIA
💥💥💥 NOMINATED for 'BEST PRODUCER 2020' with MUSIC VICTORIA
Like your Blues countrified ?
#AlbumDrop #CryinAtTheWheel #EzraLee  #2020
"Think of 'Cryin' At The Wheel' as the sound of a revving eighteen wheeler cruising into an oil spattered truck stop somewhere in Bakersfield in 1962.
"You'll find a dozen no-nonsense songs crafted by famed Australian songwriters Gary Young (Daddy Cool) and Steve Williams (John Farnham) including the pivotal title track co-written with Texan Country Music maverick Dale Watson.
"Producer and engineer Paulie Bignell delightfully favours authenticity - turning the instruments up to a high, sharp pitch – the guitars rumble and twang, the harmonica wails, the saxophone honks and the beat is clearly pronounced. The high harmony backing vocals eliminate any need for mushy string sections and overblown vocal choirs. 
"Above all, it is Ezra Lee's burly voice which has the gears to handle the heartbreak, the humour and the rootsy rattle of the studio band that features legendary Australian music artists Red Rivers, Paulie Bignell, Jeff Lang, Gary Young, Steve Williams & Andy Scott. 
"Young and William's compositions and Ezra's unaffected vocals are a match made in Honky Tonk heaven !
"As a whole, 'Cryin' At The Wheel' is a hardcore mash of truckabilly, bar stool blues, beer stained weepers and juke joint boogie mixed in with hints of Western Swing and Cajun spice.
"This is tough stuff - but don't be afraid to come along for the ride".
~ Michael Macdonald, Producer & Music Journalist
_________________________________
Radio Reviews
"What a brilliant album ! Fantastic songs, amazing musicians and Ezra Lee's lively vocals and Countrypolitan piano work all combine to create a thoroughly entertaining listen.
"This is great rockin' 'Americana' stuff, folks !"
~ Del Villarreal, WCBN Radio, Michigan 
"Sounds awesome ! ..... Ezra Lee understands the roots of the roots, if you get what I mean, so it all meshes together in one big pot of gumbo !"
~ Matthew Frederick, PBS Radio, (Juke Joint, Sunday @ 106.7FM), Australia
" ... (Ezra's original music) is perfect and smooth and ALL dancers will love it .... an ultra competent musician ..... the next Carl Perkins" 
~ DJ Bacpac at Rockabilly Radio, USA
"Ezra hasn't made it easy for us DJ's to pick which track to play ....  all top notch tunes."
~ Graham Henries, Let The Good Times Roll, Phoenix 96.3  FM, Bundaberg, Qld
"Ezra Lee hammers out a swag of heartbreak and lonesome redemption for lovers of mid century style.
'Crying at the Wheel' will have you flyin' down the highway to Lee's rollicking keyboard as he croons over lost love and highways. Dawg certified!"
~ Salty Dog Blues N Roots Podcast - salty.com.au
"I hear Ezra Lee sing about a trucking life on the road .... and I hear songs from others about trucks and life on the road. 
"What makes Ezra different.... ? 
"When he tells me that story in the song I believe him ... I believe those lyrics and never doubt he was or is a truckie (which I know he's not !)  
"When you can "sell' a song like that then an artist has my complete attention !
"Ezra Lee has done that for me".
~ John Nutting, Australian Country Radio
"Ezra Lee is certainly one of those people we meet in our lives on rare occasions and you know instantly they are not from now. They most definitely belong in a time from many years before.
"Lee certainly fits that criteria, as everything about him is authentic to the late 1950's, early 1960's. The tone, the drawl - which is authentic - and not a make believe sound from him. It's his natural voice and style.
"He is one that moves to a beat of a different drum. He was the kid at school who dressed differently and didn't like the current music, but rather gravitated to what we would call "oldies" music. Yeah he was a bit strange. But he was who he was.
"We are the winners for that now as 'Cryin' At The Wheel' displays a true genius for a music style ... no, rather music styles ... that are fading into history except for a rare few artists.
"One only has to close your eyes and you are transported back in time, back to a less complicated time, back to when talent was the most important attribute to being an artist. One would think that he was in his 80's or some such age. 
"Not only does he have that amazing authentic voice but his ability to capture the sound and styles of the period on piano is scintillating to say the least. 
"Now, that being said, an album of this magnitude just doesn't happen, particularly in a world where mechanical intervention on recordings is rife - you need the right musicians, composers, producer and studio to achieve an album that reaches these lofty heights. 
"'Hailstone Studio' was the perfect setting to record the album under the guidance of Paulie Bignell, and in turn assemble a stellar all star band. 
"On drums we have Gary Young, Jeff Lang on mandolin, Red Rivers on guitar, Andy Scott on bass, Steve Williams on saxophone & harp plus Paulie Bignell himself on guitar, percussion and backing vocals. 
"This album speaks volumes as to just how well everything comes together when you put like-minded artists together who can work together and understand the objectives of the project. 
"Bignell's production of the album truly is masterful and l can see him being a much sought after producer in the coming years when an artist requires an authentic original sound. 
"The compositions from Gary Young, Dale Watson and Steve Williams are all exceptional and could easily be accepted as covers of originals from Bakersfield Kern County California from the middle of last century. Very authentic and extremely likeable from the first listen.
"There are no weak tracks on this album and it is one you can play any track at random such is the quality. I personally rate this one very high and l have to say you wont be able to sleep at night it you don't get yourself a copy of it. 
"Cat-House Music is on a winner here and it certainly deserves many spins !"
~ Peter Merrett @PBS (Malt Shop Hop), Editorial contributer to 'Blind Raccoon', Memphis
_________________________________
MUSICIAN / PEER REVIEWS
"If you like great catchy country songs, excellent musicianship.and impeccable production, then get yourself a copy of this !
"It's ace !"
~ Alison Ferrier, Melbourne based Alt- country folk singer-songwriter and multi- instrumentalist 
Winner of Music Victoria's 'Best Blues Album' 2019 (with fellow band members of Opelousas, Kerrie Simpson & Anthony Shortte)
__________________________________
FAN REVIEWS
"I really like both albums. Copycat Killer is especially cool to me. I took 10 years piano and had fantasies of having a career like you. Jerry Lee is still a favorite and those songs are unparalleled. Your album introduces me to a few new ones.
"Your latest album 'Cryin' At The Wheel' is fantastic, too !"
~ Norm Coots, Renton (Seattle), Washington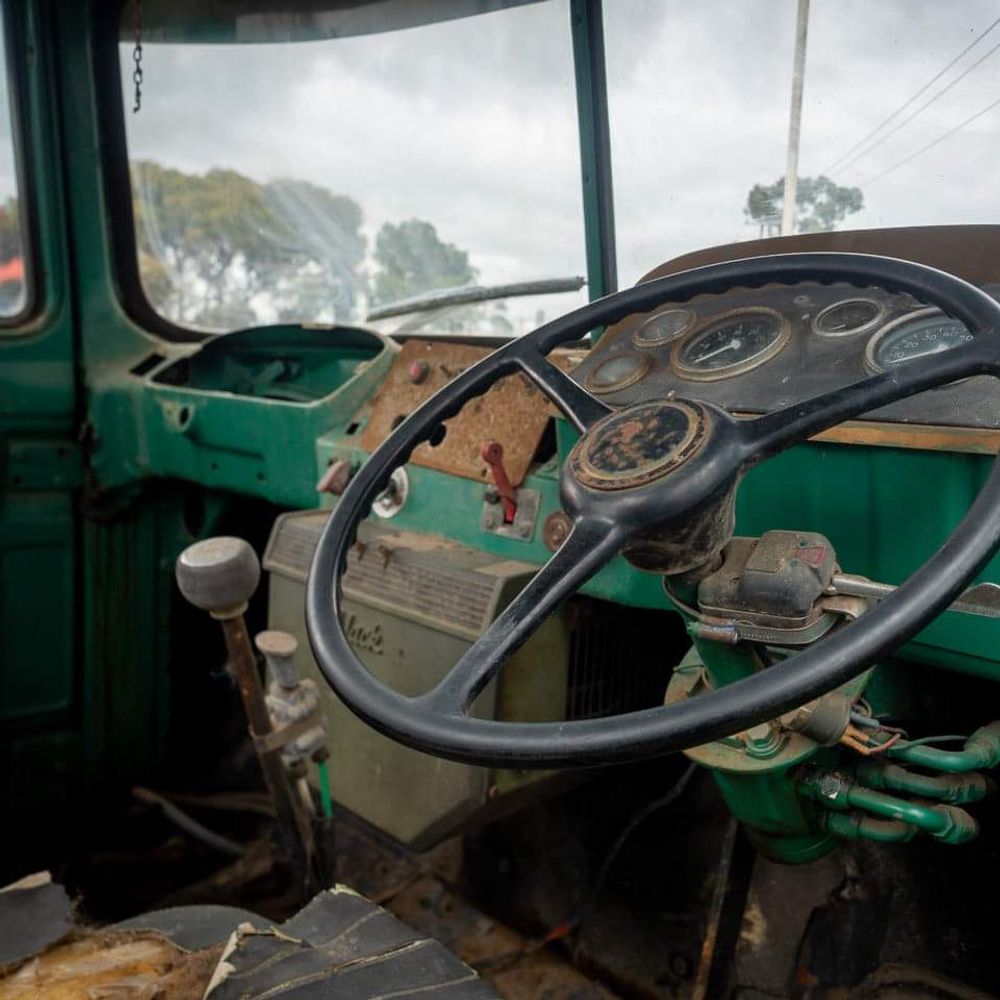 Tour Reviews
.
"Go the mighty Ezra Lee !! What an album launch tour for our home grown international Rockabilly king of piano !
"I'm so thrilled to be on one gig ! Come see him, we'll be duetting on two Boogie-Woogie pianos ! 
~ Bridie King
DUE TO WORLDWIDE PANDEMIC SOME TOUR DATES HAVE BEEN RESHEDULED. 
For more Tour info @ www.ezraleeshow.com
Cryin' at the Wheel
Ezra Lee
CD Release 20th March, 2020 Download
0:00/3:22

0:00/3:27

0:00/3:04

0:00/2:57

0:00/2:08

0:00/3:47

0:00/3:06

0:00/2:49

0:00/2:30

0:00/3:13

0:00/2:52

0:00/2:04
Signed Tour Poster 2020
Set your own price for a "sign of the times" ... collect one of Ezra's signed "cancelled due to coronavirus" Tour Posters.
Limited edition memorabilia.
Read more…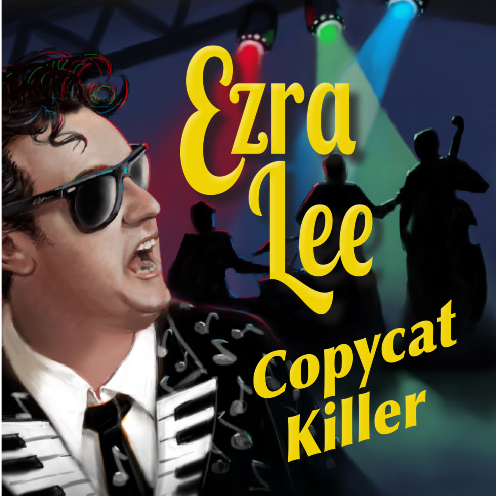 'Copycat Killer'
# NEW ALBUM RELEASE # 2019
ANNOUNCEMENT: Cat-House Music has recorded the finest JERRY LEE LEWIS tunes with our own Boogie-Woogie, piano-man Ezra Lee, and we have a special discount code for their fans !
Ezra Lee has stepped away from European label 'Rhythm Bomb Records' and created a SPECIAL album 'Copycat Killer' paying tribute to the man he once supported in Las Vegas as Jerry Lee recovers in a rehabilitation center after his recent health-scare.
Can't wait for these two to play together again !
#thekiller #jerryleelewis #rocknroll #legend
Jerry Lee Lewis has inspired countless ivory-tickling, Boogie-Woogie enthusiasts from 1956 to present day. When asked by Rolling Stone about his long career, Jerry Lee said, "I just think it's a blessing from God that I'm still living… and I'm still rocking."
#SnakesAlive #LiveAction #SolidGold #RockOn
#Melbourne #Music #Steinbach #CopycatKiller
Ezra Lee has been working on this for a while ..... Check it out - Killer fans, especially !
 
DIGITAL ALBUM Available Now
'Ubangi Stomp' is a thumping dance tune - clear the dance floor and make room for those swingin' dancers. A crowd pleaser by the great Jerry Lee Lewis.
'It'll Be Me (And I'll Be Looking At You)' is a fun tune about teenage angst .... or what would be classed as STALKING in today's terms. Warning ! May Cause Dancing !!