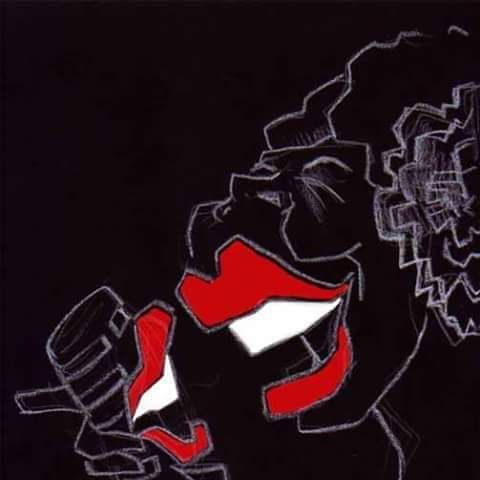 Wayward Woman Blues
# Album Release # 2019 # Jazz-Blues
Various Australian Artists

Produced by the 'Women in Blues' Recording Project

Sponsored by the 'Women in Blues' Radio Show - Southern FM 88.3FM

Distributed by Cat-House Music Record Label

www.waywardwomanblues.com

Album Pre-Order & Digital Singles Available Now ! 
Wayward Woman Blues
"I asked him, 'How 'bout it?', and he said, 'All right' 
I asked him, 'How long?', and he said, 'All night'." 
Bedroom Blues. Love and Lust. The Female Story. 
Where the Women Steal the Show ..... 
It is well documented that the lyrical form of Blueswomen, the blues lyrics by female artists in the genre, are often risqué and assertive. They request their needs with direct and colourful language ..... but then there are also blues tunes with more genteel lyrics - expressing their desires and feelings, with maybe some sexual innuendo thrown in - but the musicianship brims with sophistication. 
Our first studio album from the Women in Blues Recording Project 'Wayward Woman - Jazz Blues' pays particular attention to the manner in which female blues artists talk to their audience about love, in both an ethereal sense and a more down-to-earth sense. Many of the singers here eschew their forcefulness and flamboyance and simply tell their stories about men, money and moving on. Rather than grip you in a headlock, here they offer the last, consoling word. 

Peter Merrett of PBS 106.7FM Melbourne (Malt Shop Hop) has this to say about the 'Wayward Woman - Jazz Blues' album: 
"..... this album is mesmerising, and might l say without wanting to upset anybody, it has a woman's touch, one that has a kindness, a gentleness, a flow, an understanding of the music, a kinship with the past singers. 
"There is pure love in these tracks that is tangible, you can feel it and you can hear it". 


Mark Missen of 88.3 Southern FM (Ausmosis) recently said: 
" .....The songs themselves fit together perfectly as a collective, the instrumentation is languid and lilting but precise and complimentary (as it must be in these circumstances). 


Ray Reid of Radio Gippsland FM 104.7 tells us that: 
"..... I had to listen to every word, the music was simple yet expansive ..... it drew me back to those old time movies of the 20's; of old Chicago with the big performance rooms, the glamorous singers and big bands pouring out love songs to highly attentive audiences who couldn't get enough of the soulfulness of it all. 
"Just Magic". 
 
#Blues #BedroomBlues #FemaleBluesSingers 
#Love #Lust #Sexuality #WaywardWoman 
www.waywardwomanblues.com/music 
 
We couldn't do this without the generous help of our sponsors ! All of them are passionate about supporting women in the Blues, and we encourage you to support them and our individual artists, too. 
If you are interested in learning more about sponsorship opportunities, please contact us @ Women in Blues